Explore

DONATE TO YOUR WEEKLY WISH

Alley was abandoned and tied up, unable to save the lives of her puppies. she now needs...
---
Joa's Arc
Joa's Arc is a foster based NJ 501c3 special needs animals rescued, saving medically needy animals from local shelters in the South Jersey area. We believe in education & empowering others to care for special needs pets as well.
Sid was found by a compassionate woman on Tuesday (5/30/17), outside, soaked from the rain. Immediately she realized that he had issues and was unable to walk. She rushed him to her vet who diagnosed him with cerebellum hypoplasia but otherwise healthy. He is just one pound, eats like crazy, and is adorable. Although he rolls all around we know with time, physical therapy and lots of love, he will improve. So we welcome Sid today and feel blessed he was found by Nicole on Tuesday!
UPDATES (2)
Posted on August 09, 2017
Sid is doing well. He's still in foster care and still getting treatment. He'll most likely be neutered soon.

Thank you for support.
---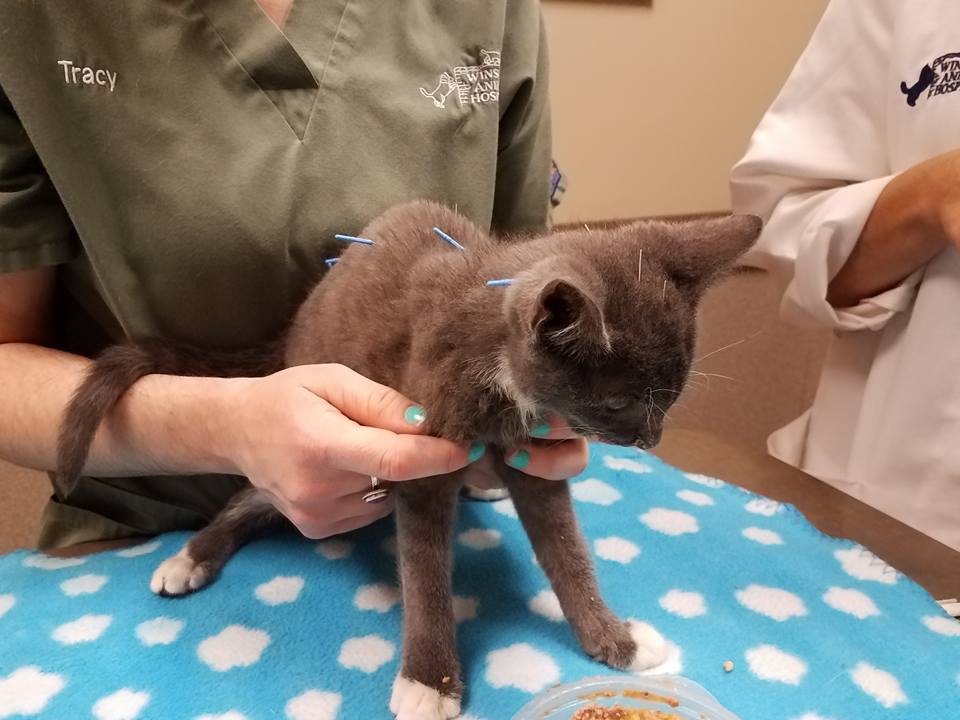 Posted on July 24, 2017
Sid is now 2.9 lbs! He is now able to take two steps in a row without falling. CH kittens just need time to strengthen their muscles to help coordinate their movements. Sid is feisty and loves to play. He had his third acupuncture treatment where it was discovered that he has no canine teeth although this does not stop him from chowing down his food. He's a happy boy that is mischievous and loving his life!
Sorry! Something went wrong. Request can not be accepted.