Explore

DONATE TO YOUR WEEKLY WISH

Alley was abandoned and tied up, unable to save the lives of her puppies. she now needs...
---
Defensa Animal de Rincon Puerto Rico
We invite you to follow us on our Facebook/DefensaRincon page as we help rescue hundreds of animals yearly! When a new rescue is fully funded we will close their PoundWish but continue to post their rescue story and updates on Social Media! We also invite you to adopt one of our rescues via www.DefensaRincon.org/Adopt.
Defensa is a Federal and Puerto Rico Accredited Non Profit Animal Rescue Organization. Our EIN is 660811657. We communicate daily via DefensaRincon@gmail.com. Defensa does not have a shelter or take in animals except for Horses via our Hope4Horses Program. We help people to rescue street animals in Puerto Rico via our Open Rescue Program.
Heartworm Positive Chihuahua Lost His Human Family
For 7 years TOMMY lived a wonderful life with a loving family. His human dad was diagnosed with cancer and has passed away leaving poor TOMMYwithout a home.
He is heart worm positive and needs be neutered, vaccinated and de-wormed. He has a temporary home for now but he is for adoption too www.DefensaRincon.org/Adopt
Please consider helping TOMMY with his medical bills and finding a family for the rest of his years. Any donation amount helps and every share makes a difference for TOMMY!
UPDATES (3)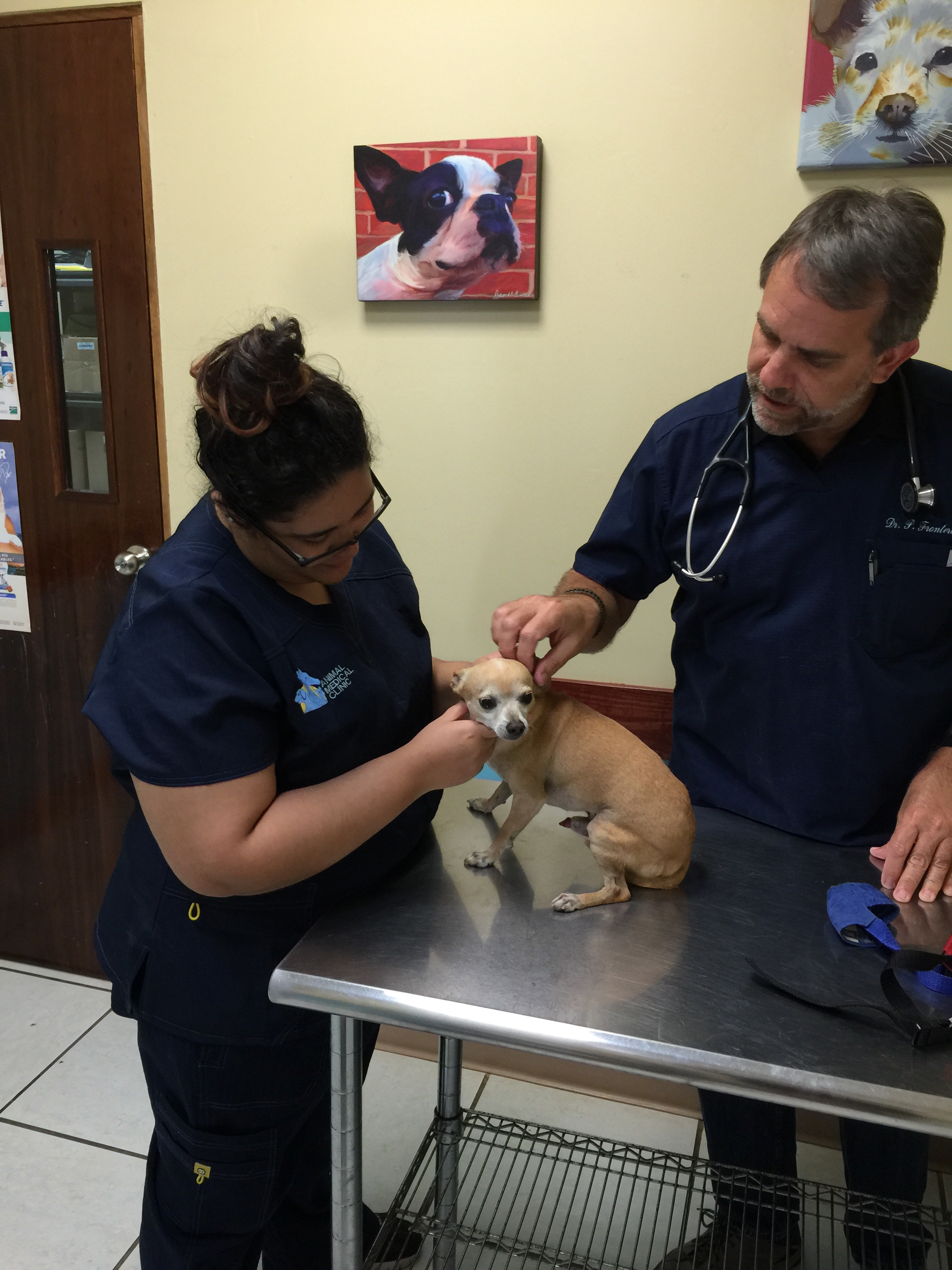 Posted on September 12, 2017
Tiny TOMMY at our Vets today. Thank you all for the support, donations and shares for TOMMY! He still needs to find his forever home! www.DefensaRincon.org/Adopt TOMMY!! We will be confirming his health is addressed before closing his wish. We will update shortly.
---
Posted on August 25, 2017
TOMMY update .. from his rescuer & foster .... please consider a donation and share ... www.DefensaRincon.org/Adopt TOMMY
I took Tommy on Wednesday to AMC for a check up and the Dr. Andres did the routine check up and suggested these medications Prednisone 5mg and furosemide 12.5 mg because Tommy has been coughing so the Dr. Wants to prevent any water accumulation in his lungs. Other then that he seems healthy and he recommended to start the HW treatment soon.
---
Posted on August 17, 2017
TOMMY will be getting his first Vet visit the week of August 21st. His rescuer has already communicated with our Vets and has his course of treatment mapped out! She is a regular rescuer and TOMMY is in great hands ... but share away please as he can use the donations and exposure to find his forever home. Defensa rescues are FREE to the RIGHT home with rescuer's approval and with adopter covering travel costs. Please consider one of our rescues even if they have to fly to you. One flight, a few hours, can change there life forever - www.DefensaRincon.org/Adopt
Sorry! Something went wrong. Request can not be accepted.