Across the nation, unique places to take your pooch are popping up. These spots are much more than dog friendly; they are made for you to have a memorable experience with your beloved pup. For animal lovers or those who already have a four-legged friend at home, poundWISHES wants to share with you unique places where you can enjoy a doggie date!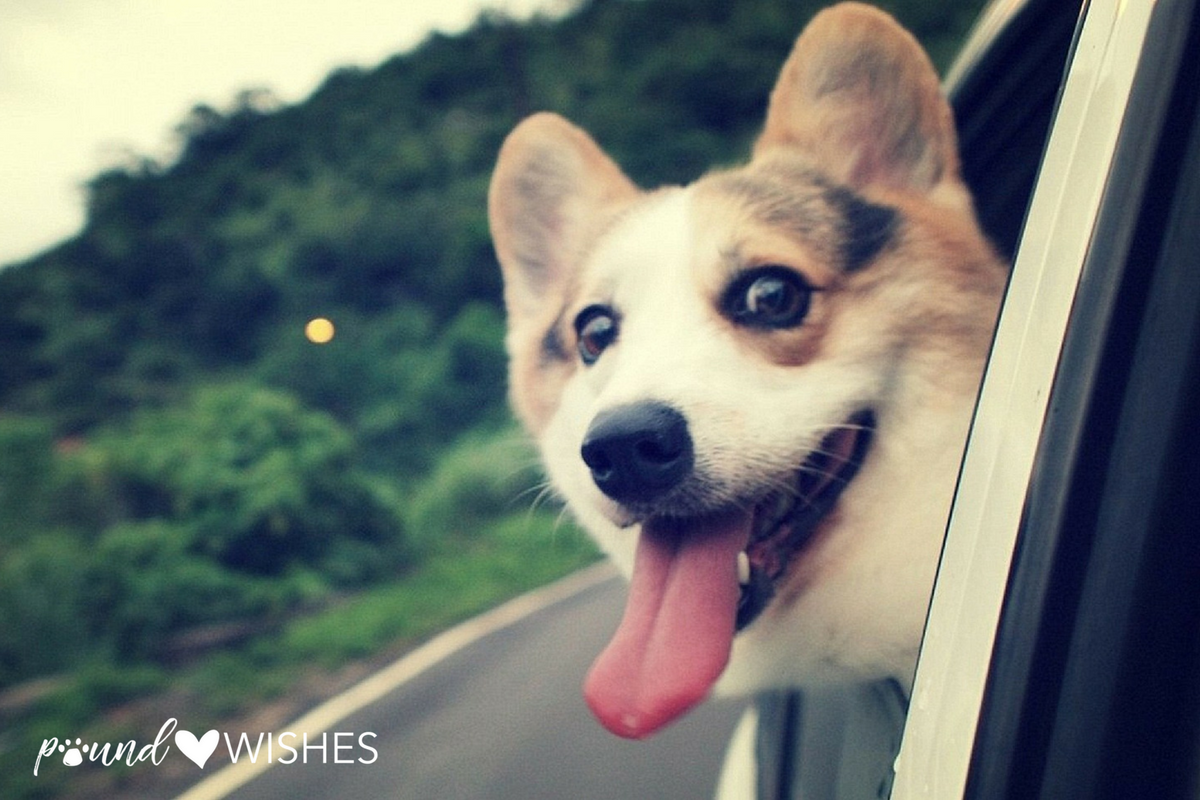 Canine Cruise on the Potomac:
Paws Aboard! In the heart of Virginia, Potomac Riverboat Company offers sightseeing tours along the historic Potomac River. Their beautiful day cruises are ones you wouldn't want to pass up. What makes this cruise so special? They offer a Canine Cruise! It is a howling experience you and your pup can enjoy together. The cruise lasts about 40 minutes and upon boarding, each dog receives a free doggy bag with treats and a coupon for a free cookie from The Dog Park, a local pet supply store. All furry, four-legged friends are required to be kept on a 6-foot leash at all times. On select nights, portions of the Canine Cruise go to supporting local rescues and shelters.
MLB Nights:
Major League Baseball teams are taking "dog park" to a whole new level. This past season, the MLB has become quite mutt-friendly. More than two-thirds of the teams hosted at least one dog-friendly event. Some of these events were such a hit, the San Diego Padres and the Arizona Diamondbacks created permanent dog-friendly seating areas to their ballparks. The Pittsburgh Pirates are breaking ground as well. Instead of just one night out of the season dedicated to dogs, you can now bring your pooch to every home game on Tuesdays, which are deemed Pirates' Pup Night! A portion of their proceeds benefit partnering local animal shelters. Keep in mind, before entering, all guests must sign a waiver.
Art Galleries - William Secord Gallery:
If you and your pooch have a love of fine arts, the William Secord Gallery in New York is a dog lovers must! The William Secord Gallery specializes in the sale of fine nineteenth and twentieth century dog and animal paintings. It is a popular destination for those interested in original dog paintings, works on paper, sculptures, books on dogs or commissioning a portrait of your pet. You can visit this beautiful gallery with your dog as well! There are also a few other museums, such as the A.T. Hun Gallery in Georgia, that welcome four-legged friends with water and treats. Check with your local art galleries for information on their pet policies.
Toast to Your Best Buddy:
Did you know you can also visit a winery with your favorite fido? Dogs love being outdoors as much as humans do. So why not take them on a breathtaking winery tour. Taste the wines while sharing a scenic walk with your dog through the vineyard. California has become the perfect retreat for this experience. At the Alexander Valley Vineyards, visitors can attend the "AVV Going to the Dogs" event that benefits Sonoma County's Animal Care and Control.Nearby, "Bark Less, Wag More" is Mutt Lynch Winery's motto; they donate part of every wine sale to rescue organizations. The vineyard hosts pet birthday parties and features a "yappy hour." There is also Topel Winery where dogs can go into the tasting room and get a doggie treat. Topel even asks you to submit photos of you and your dog posing with their wines for their calendar, of which sales benefit the Healdsburg Animal Shelter!
The Dog Bar:
This Florida bar is quite unique since all dogs are welcome. However, there are some guidelines to enter: Dogs must be 1) well behaved off leash, 2) up to date on vaccinations, and 3) spayed/neutered. The Dog Bar gives owners and dogs a place to relax and enjoy the company of fellow people in the dog community. It has a fantastic atmosphere with indoor and outdoor space. The outdoor space includes an off-leash park with separate areas for small and large dogs, swimming pools, doggie ramps, tunnels, and cots for lounging. The Dog Bar has fun activities for owners, too. There's everything from ping pong, corn hole, and board games. Keep in mind there is a membership fee of $40 per year.
Dog Cafe LA:
Now, this last mention is for those of you who may not have a pup of your own at home, but yearn for a doggie date nonetheless. The Dog Cafe LA is located in the heart of Los Angeles, CA; and it is the first of its kind. The coffee shop and rescue works with local kill shelters to rescue dogs in need regardless of age, breed, or behavioral issues. Dog Cafe LA acts as a halfway-house for their rescues to rehabilitate and showcase the animals' true personalities in an open and inviting environment. What makes them so unique is you can grab a coffee and then head on over to play with rescue dogs. poundWISHES is proud to announce we will be holding a Valentine's Day event with this amazing rescue. You can come and meet some pups looking for their perfect match. Enjoy coffee and sweets, whilst finding your new best friend. This is perfect for anyone looking for puppy love this Valentine's Day. 100% of proceeds will go to rescue pets in recovery.
If you are a Los Angeles local and want to attend, visit: Doggie Coffee Date Tickets. If you are an animal lover, but can't make it, consider joining our wishpack where you can become a monthly donor to help rescue animals all year long: poundwishes.com/wishpack. You also can chose to be a rescue pets secret admirer on Valentine's Day, by purchasing an item off their wishlist registry: poundwishes.com/wishlist.