All rescue dogs are damaged goods... or that's what people tend to say about them. There are many misconceptions surrounding shelter pets that often drive people from the thought of adoption. So in this article, I aim to explore these ideas and hear from people who've had real-life experiences with rescues. But before diving in, I'd like to state some known facts just so we're on the same page. Many times, when an animal arrives at the shelter, it's because of owner surrender or abandonment. According to petfinder, the majority of pets brought in, are from owners who are moving are unable to care for them animal . It is less often that an animal ends up at a shelter because it has behavioral issues. And unfortunately, in the United States alone, about 2.7 million dogs and cats are euthanized every year, simply because no one has adopted them. People are consumed with the idea that animals at shelters are riskier to adopt. I'd like to explore these reasons and get to the truth of these fears.
"I DON'T KNOW WHERE THIS DOG CAME FROM AND WHAT ISSUES IT HAS."
One thing thing that is heard quite often is that shelter dogs may not always come with their full story; you as an adopter won't know what to expect, thus leading to hesitation in adopting. Although this may be true, does that make a dog less deserving of love and a future? In a worst-case scenario, a dog may have, indeed, been abused. But did you know that dogs can make a full emotional recovery in the right home, as long as you provide the right care and attention? In fact, an abused dog might be so happy to be rescued that he'll be much more devoted and loyal to you and your family. My family friend Lisa, had a little yorkie named Buddy that was stolen from her. As she searched the shelters looking for her baby she came across a pitbull/boxer mix named Doug. "Doug was actually going to be euthanized the day BFF Rescue picked him up from the OC Shelter. The OC Shelter said he was a aggressive dog. All he needed was some love and attention" says Lisa.
2. "I WANT A PUREBRED THAT'S HARD TO FIND AT A SHELTER."
Of course, people may be willing to adopt a rescue pet, but are looking for a specific breed. You would be surprised that 25% of dogs in shelters are purebreds. A lot of shelters partner with breed-specific rescues to pull adoptable purebreds instead of allowing them to take up valuable space at the shelter. There is a rescue for just about every single breed of dog or cat you can imagine. So, if you have your heart set on a specific breed, and haven't had luck finding any in the shelters, don't give up! Contact a breed-specific rescue to see if they have what you're looking for.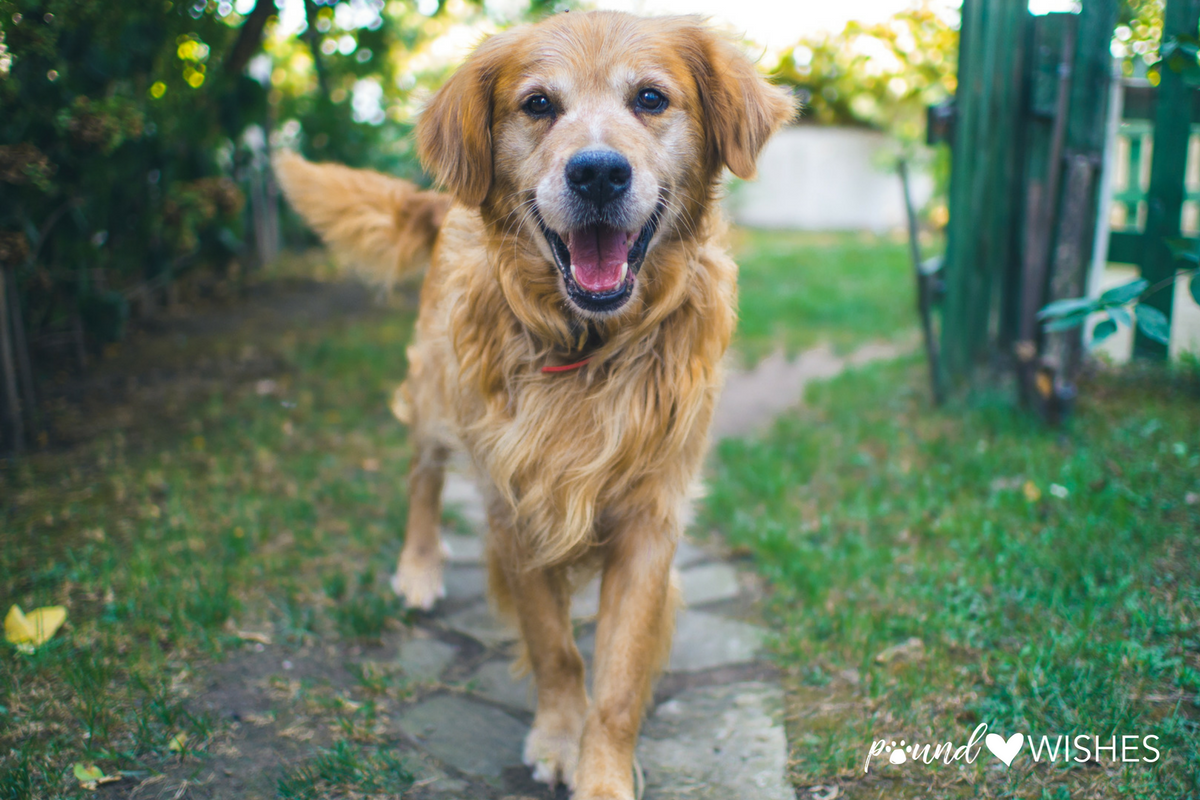 Don't discount "mutts" or mixed-breed dogs though; they make excellent pets! Mixed breed dogs have also been shown to be more resilient to genetic diseases and can be more robust when it comes to health. According to National Mutt Days' site, genes carrying defects from one breed could potentially cancel out disease-causing genes in another, resulting in a healthier dog. Check out my other blog HERE about the benefits of adopting a mutt.
3. "YOU CAN'T TEACH AN OLD DOG NEW TRICKS."
All shelters have dogs that come in different sizes and ages, so you never have to worry about finding the right fit for you. But you may wonder, is the dog you adopt trainable? All dogs, regardless of age, breed, or life experience, require training to coexist with their humans. They just need some guidance, patience, love and leadership from you. Once they have those essentials, prepare to be amazed with how fast your dog picks up new habits and tricks. Lisa went on to talk about what it was like bringing Doug home, "He was so wild but once I got him on a schedule and figured out his personality, he was easy to potty train. He definitely knows the word treats."
4. "I'M GOING TO HAVE TO SPEND MORE MONEY ON A RESCUE BECAUSE OF ALL OF THEIR ISSUES."
Actually, a perk of rescuing a dog from a shelter rather than purchasing from a breeder is that you save money on the initial veterinarian care. Most adoption fees include spaying/neutering surgery, vaccines, heartworm testing, flea/tick treatment and a microchip. As a recent cat adopter myself, I can vouch on how much of a help this was for me. I rescued my kitty Rubicon (aka Rubi) from a local shelter in Seal Beach, CA. With the adoption fee of (enter amount) I was given access to so many medical benefits. Rubi came spayed,vaccinated, and microchipped, for which I did not have to go out of pocket. But even if I did have to pay out of pocket, I can tell you that rescuing Rubicon changed my life; and I often say she truly rescued me.
OKAY, SO ARE YOU READY TO RESCUE?
I hope that I have de-mythed at least some ideas about rescue animals for you. Rescue animals, to no fault of their own, have had some kind of challenge in their lives. But by saving one of them, you are providing the gift of life and love -- something they've always deserved. And if you're not ready to rescue just yet, you still have the opportunity to help. There are many animals that have recently been rescued but do require medical care before they can be ready for adoption. Visit poundwishes.com/grant-a-poundwish to see what pets could use a little extra help; you may even find a potential pet for your family. You also have the option to gift a much needed product to a rescue pet from their wishlist registry by visiting poundwishes.com/wishlists. Lastly, if you just love animals and the world of rescue, join our amazing community of animal lovers by becoming a wishpacker at poundwishes.com/wishpack. You have the opportunity to transform a rescue pet with kindness!